Yamadera Spot Guide

Here is the impression that you can not taste without climbing.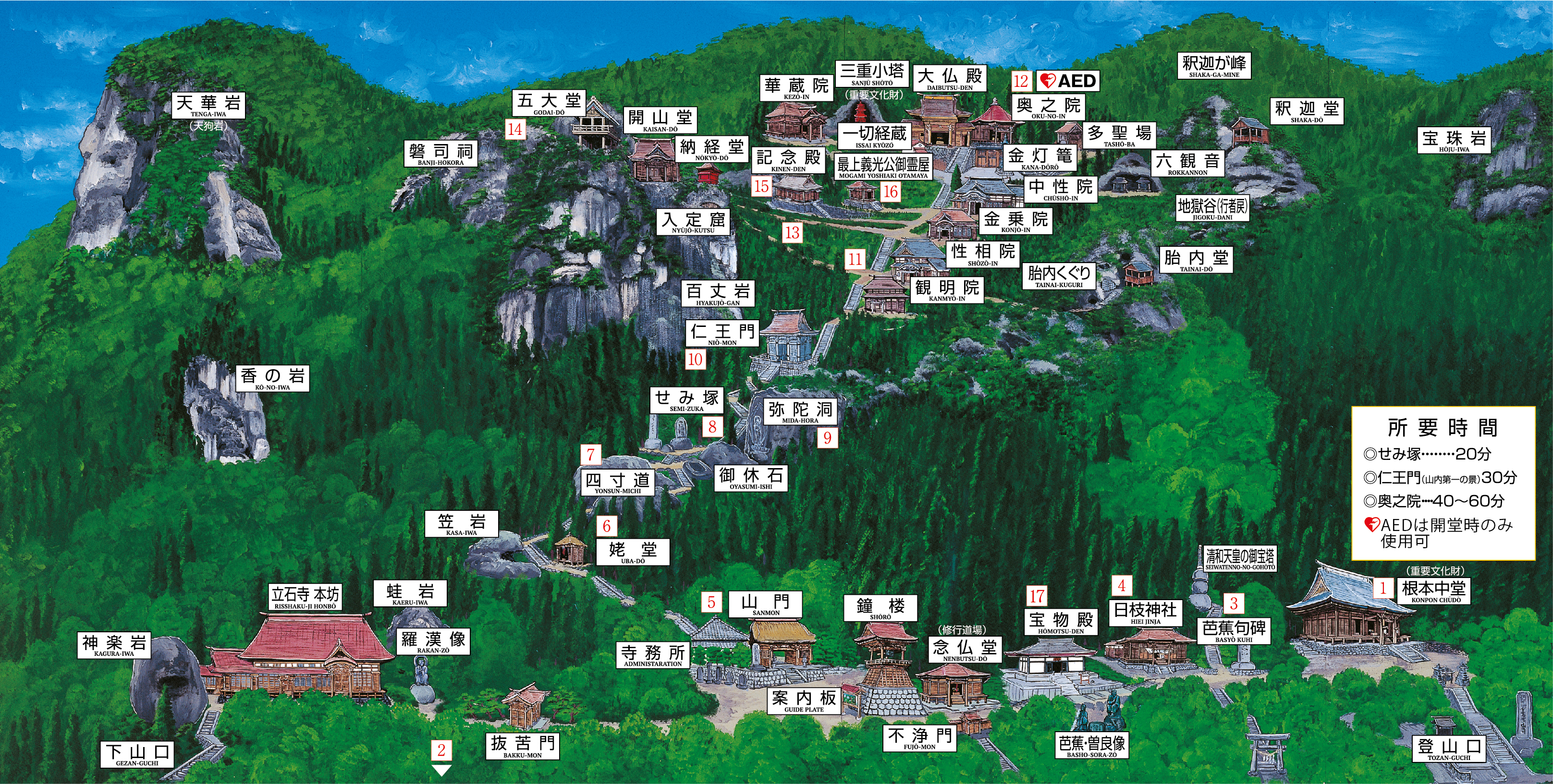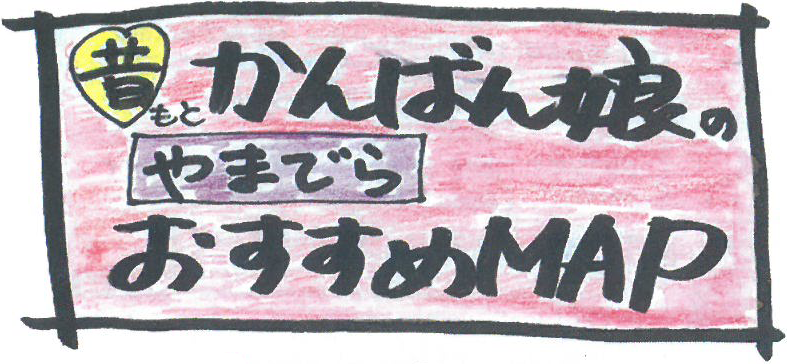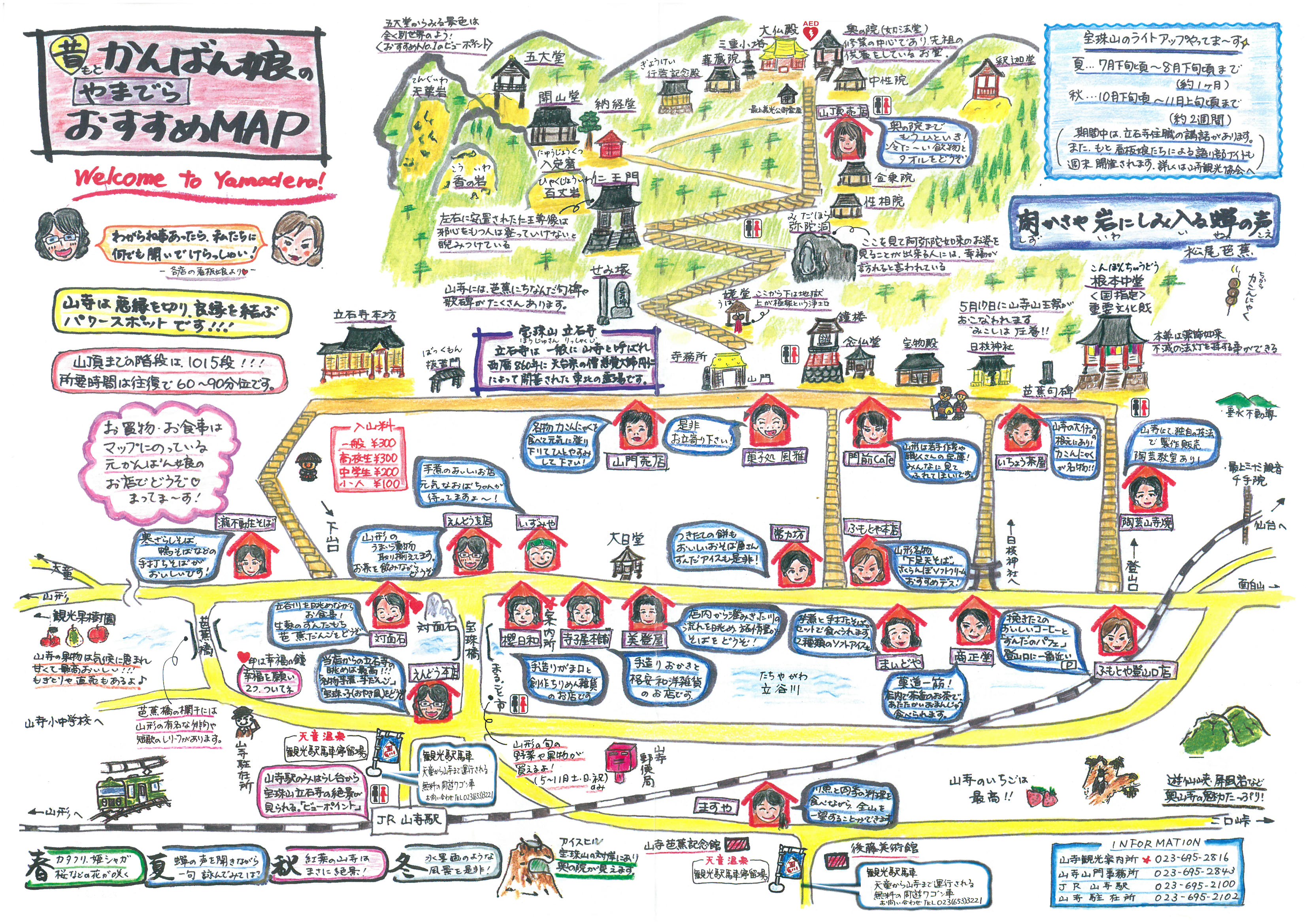 PDF
Drop by for our IMO-NI stew and HOJUKKO(savory stuffed rice flour buns).

Don't leave without trying our famous Yamagata pickles!

Try our cherry soft-serve ice cream,or our soba with GESO(squid legs) tempura.

How about a ZUNDA(sweet soybean paste) parfait to go with your coffee?

Itcho Teahouse

Give your body a boost with our CHIKARA("power") KONNYAKU!

Sample a bowl of our delicious IMO-NI stew.

Stop by freshly pounded rice cakes and ZUNDA(sweet soybeen paste) ice cream.

Kashidokoro Fuga

We hope you'll pay us a visit!

Enjoy our IMO-NI stew and handmade soba noodles.

River fish cuisine accompanied by a panoramic mountain view.

Gaze upon the river as you enjoy our handmade soba noodles.

Featuring a wide range of Yamadera goods.

Sakura Biyori

Brows our selection of handmade coin purses and CHIRIMEN(crepefabric) goods.

Come in and take the weight off your feet!

Our specialties are MOROKOSHI sweets and MANJU confections.

A restaurant with a scenic view.

Our house specialty is tempura soba,hot or clod.

We sell handmade rice crackers and Japanese and Western goods.

We specialize in handmade Yamadera pottery ware.
Yamadera Archive
1933-1937 Yamadera Source: Yamagata Digital Contents Center