Sanmon Gate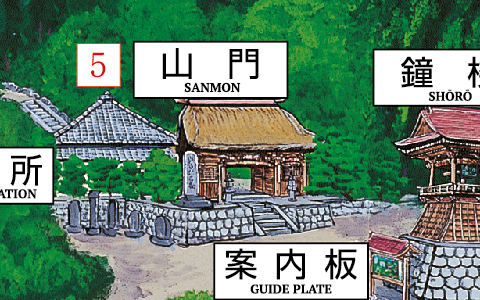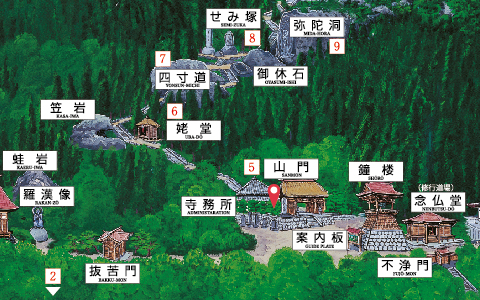 Yamadera was established as a branch temple of Mt. Hiei's Enryakuji Temple. 1015 stone steps weave through towering cedar trees on the mountainside to the uppermost Okunoin structure, with many stone monuments, stone Buddhist images and small shrines located along the path. One of the most famous sacred sites of the Tohoku region, Yamadera is home to large numbers of visitors. Located to the right of the Sanmon Gate is Jogyo Nenbutsudo Hall, a shrine which visitors may enter to worship freely. Next to this shrine is the Shoro Belfry, also known as the joya no shofuku no kane, or a bell which brings happiness as it rings out the old year. The Sanmon Gate, on the left of the belfry, is said to have been built during the Kamakura period, and this gate serves as the entrance to the stone path leading up the mountain.
Open

8 a.m. to 5 p.m.

Telephone

023-695-2843 (Sanmon Gate Office).

Admission fee

300 yen (adults), 100 yen (children).